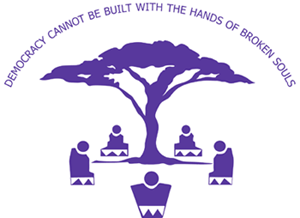 Solidarity Peace Trust
---
Perils and Pitfalls - Migrants and Deportation in South Africa
5 June 2012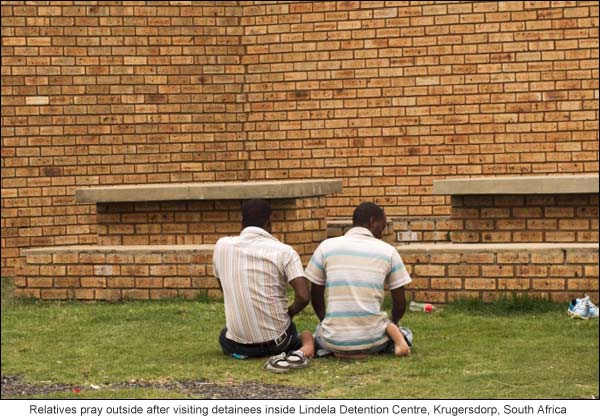 This report brings to light the discrepancies between the legal requirements around deportation of migrants and the anomalies in its practical application. It is clear from the findings that South Africa is falling short of its lofty legal standards in the manner that the various government agencies are dealing with this huge challenge. The overall picture of abuse, corruption, lack of capacity, and the neglect of the rule of law in this area is a cause of great concern.
In this matter Zimbabwe represents a particular challenge, with Zimbabweans making up the largest number of migrants in South Africa in the context of the crisis that has engulfed that country for over a decade. The hope that the SADC mediated Global Political Agreement would provide the basis for a long-term stabilization in the country is yet to be fulfilled, and South African leadership in this process remains critical.
Perils and Pitfalls - Migrants and Deportation in South Africa is available in pdf format on our website (4.8MB). Please visit this link to download the report.
Rights reserved: Please credit the Solidarity Peace Trust and Passop as the original source for this material republished on other websites. Please provide a link back to http://www.solidaritypeacetrust.org/1192/perils-and-pitfalls/ for this report

This article can be cited in other publications as follows: Solidarity Peace Trust and Passop (2012) Perils and Pitfalls - Migrants and Deportation in South Africa. Durban: Solidarity Peace Trust
Executive Summary
South Africa receives more asylum seekers than any other country in the world with people mainly coming from Zimbabwe, the DRC, Burundi, Ethiopia, Rwanda, Somalia, as well as from countries further afield to escape poverty, insecurity and political turmoil.
Up to 1.4 million of South Africa's refugees and asylum seekers are Zimbabwean, representing almost 15% of Zimbabwe's population. Political instability and oppression and the continual threat of violence, poor health and social conditions, as well as the bleak economic prospects ahead are among the major factors that push many young Zimbabweans to emigrate. The slow and problematic implementation of the SADC facilitated Global Political Agreement in the country has fuelled renewed fears of more political turmoil and electoral violence in the near future.
With the increasing pressure that this process has placed on South Africa, deportation has become an instrument used by the SA Government to attempt to deter migration. Before 2009 South Africa was deporting about 300,000 Zimbabweans a year.
After the outbreak of xenophobic violence that followed these deportations, on 3 April 2009, the Department of Home Affairs announced its intention to grant Zimbabweans in South Africa a twelve-month 'special dispensation permit' on the basis of the 2002 Immigration Act, section 31 (2)(b). This permit was meant to grant the right to legally live and work in the country. In addition to this the department announced a moratorium on deportations and a 90-day free visa for Zimbabweans entering South Africa to be implemented from May 2009.
In early October 2011 the South African Government announced that it would resume deportations.
Between October and December 2011 the Beitbridge Border reportedly handled 7,755 deportees, while an additional 7,177 Zimbabweans were deported between January and March 2012.
The findings of this report reveal that the deportation process involves an array of inconsistencies, violations and abuses consistent with other reports that have been carried out in this area over the last decade. This is despite the fact that South African law regulates the arrest, detention and deportation of illegal foreigners under the Constitution, the Immigration Act and accompanying regulations, and the Promotion of Administrative Justice Act.
Regularising the immigration status of the vast number of asylum seekers has placed a great deal of pressure on the Department of Home Affairs. Despite migration in recent years being largely predictable in terms of its numbers and locations of migrants, the department has continued to provide inadequate capacity at refugee reception centres.
The report indicates that the asylum process is a long and burdensome one; it can take anywhere from two to three years before an applicant even receives an interview to assess a refugee claim. Moreover, in cases involving the renewal of documents, this often involves having to spend several days in queues to acquire them, resulting in a loss of earnings or even the loss of a job.
Alarming trends of disregard for the law were observed in the verification/screening process. The method of identifying so called illegal immigrants is not transparent and has dangerous effects on the sentiment towards foreign nationals in South Africa.
The procedure for informing people that they have been found to be illegal and of their rights to contest their deportation is handled in a very inconsistent manner. Moreover corruption and harassment at the time of arrest also appear to be occurring on a national scale.
The detention stage in the deportation process was found to be littered with abuse, neglect and failure to respect the rule of law. Detainees held in Lindela reported not going through any medical screening before detention. Data shows an almost complete lack of access to medical services, including ARV's. The length of detention is also of serious concern. It was common practice for detainees from countries further North of Zimbabwe to be held in Lindela for longer than 120 days, but even Zimbabweans have on occasion been detained for more than the 120 days. Moreover, several reports including from legal professionals described a release and re-arrest cycle of immigrants used to circumvent the 120 day maximum.
It is important to note that South African law does not require asylum seekers and refugees to be detained (Refugees Act 130 of 1988). Immigration officers must use their discretion in deciding whether or not to detain someone, and because of the harmful effects of detention, officers must do so in favour of liberty. The findings of this report indicate the officers' discretion is in favour of incarceration.
There are indications that the arrest, detention and deportation, coupled with the physical abuse of children occur regularly in the Musina/Beirbridge area.
For further information, please contact Selvan Chetty - Deputy Director, Solidarity Peace Trust
Email: selvan@solidaritypeacetrust.org
Tel: +27 (39) 682 5869
Fax: +27 (39) 682 5869
Address:
Suite 4
3rd Floor
MB Centre
49 Aiken Street
Port Shepstone 4240
Kwazulu-Natal South Coast