Vigil for Paul Chizuze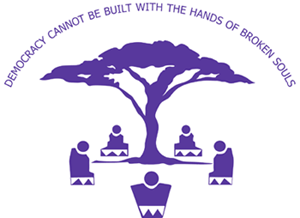 Solidarity Peace Trust
---
Vigil for Paul Chizuze
28 February 2012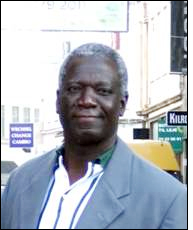 Friends and colleagues of Paul Chizuze, missing since 8 February, are encouraged to light a candle for him or to say a prayer at the Baptist Church, cnr Silundika / 2 Avenue Bulawayo.
We will maintain a vigil until his return.
All Peace Activists, Human Rights Defenders and friends across the world are also asked to light a candle or remember Paul in their prayers.
For further information, please contact Selvan Chetty - Deputy Director, Solidarity Peace Trust
Email: selvan@solidaritypeacetrust.org
Tel: +27 (39) 682 5869
Fax: +27 (39) 682 5869
Address:
Suite 4
3rd Floor
MB Centre
49 Aiken Street
Port Shepstone 4240
Kwazulu-Natal South Coast
---
---
(archive rss , atom

)
---
The Solidarity Peace Trust is a non-governmental organisation, registered in South Africa. The Trustees of the Solidarity Peace Trust are church leaders of Southern Africa, who are all committed to human rights, freedom and democracy in their region. The objectives of the Solidarity Peace Trust are to assist individuals, organisations, churches and affiliated organisations in southern Africa, to build solidarity in the pursuit of justice, peace and social equality and equity in Zimbabwe.