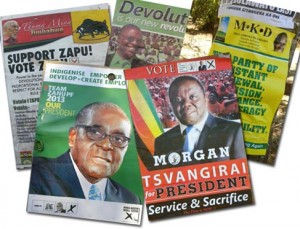 By Brian Raftopoulos
As Zimbabwe's elections on 31 July approach, the Southern African Development Community is under pressure to complete its mandate from 2007.
In September 2008 the three major political parties in Zimbabwe entered an inclusive government following a contested election in June that year. The Global Political Agreement (GPA), as it was called, was facilitated by the Southern African Development Community (SADC), and the facilitation was led by the South African government.
After nearly five years under a very problematic and intensely contested inclusive arrangement, the people of Zimbabwe face another election on the 31st July in a battle for the presidency, parliament and council representatives. The setting of the election date was announced unilaterally by President Mugabe, following a decision by the constitutional court clearly directed by Mugabe's party.
This was contrary to the terms of the GPA which set out that this decision would be made by consensus of the three political parties, Zanu PF, MDC-T and the smaller MDC formation. Mugabe's failure to abide by the terms of the GPA on this issue represented the latest in a long list of infringements by his party on the terms of the agreement.
Many of the key reforms envisaged under the GPA, such as media reform, substantive changes in the electoral laws and security sector realignment were blocked by Mugabe's party in the last five years. The latter issue was particularly important given the fact that the security establishment effectively blocked the MDCs from translating their electoral victory into state power in 2008.
As a result, the forthcoming election is taking place under conditions which once again bode ill for the conduct of a free and fair plebiscite. The combination of a shortened voter registration period and a voter's roll which, according to recent reports contains serious irregularities,...Read more